Public Policy meetings for 2020-21 have not been finalized.
Equal Rights Amendment
Statement from Arizona AAUW
January, 2018
Why AAUW of Arizona is lobbying for Equal Rights Amendment
The ERA was first introduced in Congress in 1923 and was reintroduced every year until its passage in 1972. The proposed constitutional amendment required three-fifths of all states to ratify the amendment before fully implementing the ERA. State legislatures were given until 1979 to ratify the amendment, and Congress later extended the ratification deadline to 1982. By the time the final deadline passed in 1982, 35 states approved the ERA, three states short of ratification.
We have sat on the ERA since then, until NOW began to agitate for Congress to extend the deadline again (Rep. Tom O'Halleran has signed on as co-sponsor).  This will allow the recent adoption by Nevada and any two additional states to complete the Constitutional requirement of a 3/5 vote of the state legislatures to approve an amendment.  Arizona should be one of those 2 remaining states to vote yes.
With this information at hand, the AAUW of Arizona voted last fall to make the adoption of the ERA by the Arizona Legislature a top priority across the state.  Our Legislature Day Feb. 20, 2018 will be dedicated to this effort.  Rep. Pam Powers Hannley will be our featured speaker, along with Rep. Michelle Ugenti-Riva and Rep. Athena Salman offering their views on the need for ERA.  The Speaker of the House has been invited to offer welcoming remarks.
Given the attention paid to the issue of sexual harassment, discrimination, and abuse by the national and state media, our highly visible effort ought to be endorsed by every elected official.  We plan to carry pledge cards for our legislators to sign, promising to vote for the ERA amendment when it is introduced.  Even if you don't attend, we'll send cards to each Branch for you to take when you visit your elected representatives to ask for their signature.  We will ask every one of our 90 legislators to pledge or not, and we'll have the tally for your information before November, 2018.
Harriet H. Young
Public Policy Chair
AAUW of Arizona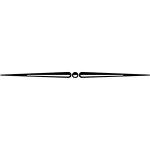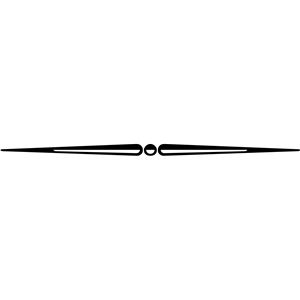 The Office of Civil Rights and Title IX Enforcement
According to Title IX, no education program or activity receiving federal funds may discriminate against any person on the basis of sex, nor retaliate against any person for opposing an unlawful educational practice or policy, or making charges, testifying or participating in any complaint action under Title IX.
The Department of Education's Office for Civil Rights (OCR) is responsible for enforcing this law. OCR evaluates, investigates, and resolves complaints alleging sex discrimination. OCR also conducts proactive investigations, called compliance reviews, to examine potential systemic violations.  In addition to its enforcement activities, OCR provides technical assistance and information and guidance to schools, universities and other agencies to assist them in voluntarily complying with the law.
Since the passage of this law, some opponents have sought to weaken it.  In addition, on June 16, 2017, the Department of Education announced its decision to narrow investigations into civil rights violations at public schools and universities.  This scaling back means that the Department of Education will not fully protect students' civil rights or address all the underlying issues that are a factor in complaints.
AAUW has long supported vigorous enforcement of Title IX to ensure that our schools are free from discrimination and violence, and OCR plays a critical role in this enforcement.  OCR must resist pressure from some members of Congress and other Title IX opponents to weaken the regulations used to implement Title IX.  Now more than ever, it's essential that we protect the mechanisms that keep Title IX strong.
AAUW advocates thorough investigation of complaints and proactive compliance review and believes OCR must receive adequate funding to strengthen its Title IX enforcement efforts. Congress has the ability to provide adequate funding to OCR to ensure that the agency will maintain these critical services. OCR should also be a reliable resource for technical assistance regarding implementation of Title IX, providing regular training through the department's regional offices as well as useful reference materials via the web and other avenues.
We must protect civil rights and equal opportunity so our students can reach their full potential in a climate free of discrimination and violence.  Tell your members of Congress to stand up for gender equity in education by adequately funding OCR and fighting against any attempts to roll back Title IX!
How can you contact OCR?
Telephone: 800-421-3481
FAX: 202-453-6012; TDD: 800-877-8339
Email: OCR@ed.gov
Mailing address: U.S. Department of Education, Office for Civil Rights, 400 Maryland Avenue, SW
Washington, D.C. 20202-1328
The information above was taken from the following sources:
https://www.aauw.org/files/2013/02/position-on-title-IX-111.pdf
https://www2.ed.gov/about/offices/list/ocr/docs/tix_dis.html
http://salsa4.salsalabs.com/o/50796/p/dia/action4/common/public/?action_KEY=21394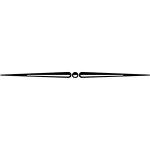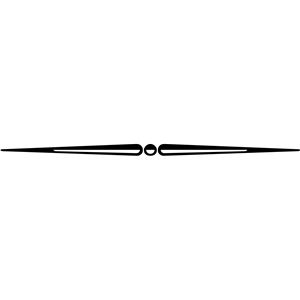 The policy group has researched economic human trafficking in the nail salon industry. Check out our report:
Click here to view our Nail Salon paper.
Arizona State AAUW Resolution on School Choice
February 15, 2017
The concept of school choice:
1. Provides parents with input and decision making regarding their individual child's education.
2. Provides hope for all Arizona children to receive a quality and equitable education.
However, the concept of school choice has created inequities such as:
1. Promotes greater segregation of schools which betrays our constitutional rights.
2. Diverts state monies into private, charter and parochial schools which is
undermining the delivery of equitable education to all students.
3. Shortchanges district public schools and educators leading to a loss of educational
equity for those remaining in district public schools.
4. Eliminates accountability because private, parochial and charter schools do not
adhere to the same regulations and oversight required of district schools which
has led to vast differences in administration costs and exploitation by for-profit
entities.
In short, the result of Arizona's form of school choice has resulted in mechanisms to funnel money from taxpayers to profits for private individuals and companies.
Therefore, AAUW of Arizona strongly opposes school choice as enacted in Arizona and supports a strong system of public education that promotes gender fairness, equity, and diversity. AAUW advocates adequate and equitable funding for quality public education for all students. We, furthermore call for complete fiscal and academic transparency for and by all entities which provide educational services in the state and which receive public monies or the diverted public monies from taxable revenue (i.e. tax credits).
____________
See the accompanying paper, "School Choice and Educational Equity for All Arizona Youth – Feb 2017", written by Joye Kohl, NW Valley Branch member to provide background and in support of the resolution.
Amado Community Food Bank
(September, 2016 Public Policy Presentation)
Many thanks to the AAUW Public Policy Committee for the opportunity to speak about hunger and food insecurity in our area. In Pima County, Feeding America statistics reflect 15.8% of residents are food insecure. That translates to 155,940 individuals, many of them seniors. At an average cost of $2.84 a meal that translates to an additional need of $78,518,000 to meet the food needs of these Arizonans. A daunting challenge, to say the least. What can we as organizations and individuals do to help meet this need.
Encouraging our elected officials to make funding hunger relief programing a priority is certainly a good thing. At the more personal level we can keep the needs of the hungry in mind when considering charitable giving. The Community Food Bank – Amado relies on donations from the local community to expand and enhance our food distribution services.  All forms of donations are significant. School sponsored food drives, faith based communities ongoing financial support, retail partner donations, holiday food collections, individual food donations or directing your charitable giving to benefit the food bank are all ways to help us ensure our services are reaching those who might otherwise go hungry.  Spreading the word about food issues in the community, volunteering time, talent or treasure to support the efforts of the food bank are all ways to make feeding the hungry in a dignified, respectful manner a priority.
Meeting hunger needs is our mission. In doing so we try to look at other small things we might do to bring a little cheer to our clients. We sponsor a small library for adults and have a mini children's literacy campaign ongoing. Donations of books, gently used or new, for both adults and kiddos are always welcome. This year we are encouraging donations of holiday decorations, to fill our lobby with holiday cheer and then find new homes with our clients.
We find the holiday season can put extra financial stress on our clients. It is a perfect time to begin a giving partnership with the food bank. Whether a single can of food, a financial donation or time spent assisting clients, each donation works a little magic in the lives of those we serve.
Deborah Acuña
Program Coordinator
Community Food Bank – Amado
dacuna@communityfoodbank.org
520 398-2942